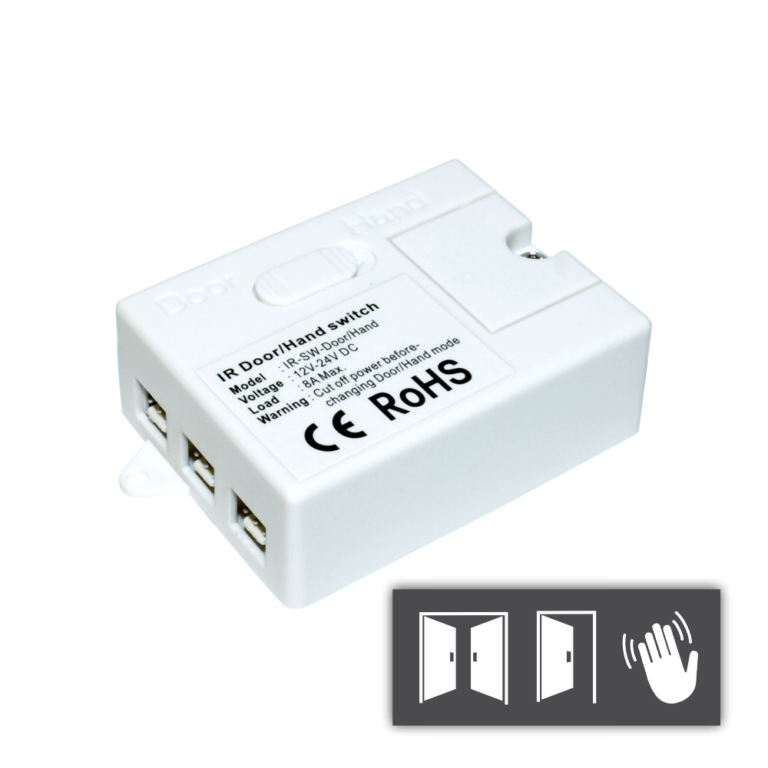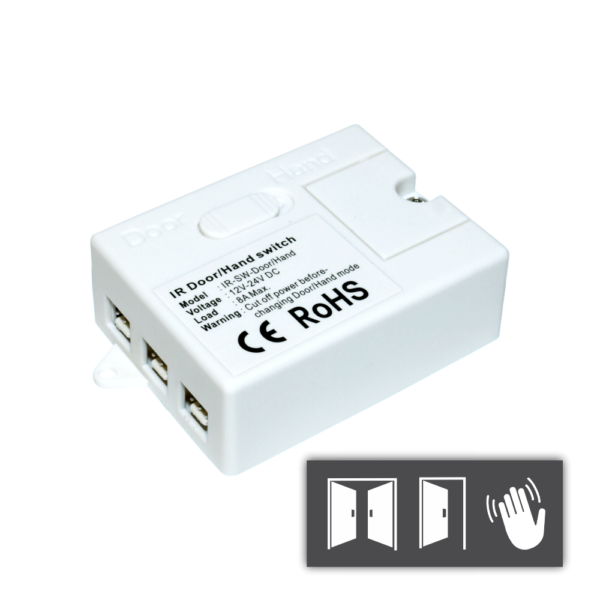 LED Door or Hand Sensor Switch Selector Box
10 in stock (can be backordered)
Description
This LED Door or Hand Sensor Switch Selector Box allows 1, 2 or 3 IR sensors to be connected. The sensors work independently of each other to control 1 light. Door or hand application is selected by an onboard selector switch.
Specifications
Electrical Data
Input Voltage
12.0 ~ 24.0 VDC
Input Current
4 A
Output Voltage

12.0 ~ 24.0 VDC

Output Load
48W @ 12V / 96W @ 24V
Operation
Detection Range
10cm
Door Open
On
Door Closed
Off
Construction / Protection Data
Material
Plastic
Mounting
Surface
IP rating
IP20
Operating Temperature
-20 ~ +60 C°
Storage Temperature
-20 ~ +50 C°
Dimensions
Length
17 mm
Width
12 mm
Height
8 mm
Input Cable
1 m
Output Cable
1 m
Only logged in customers who have purchased this product may leave a review.