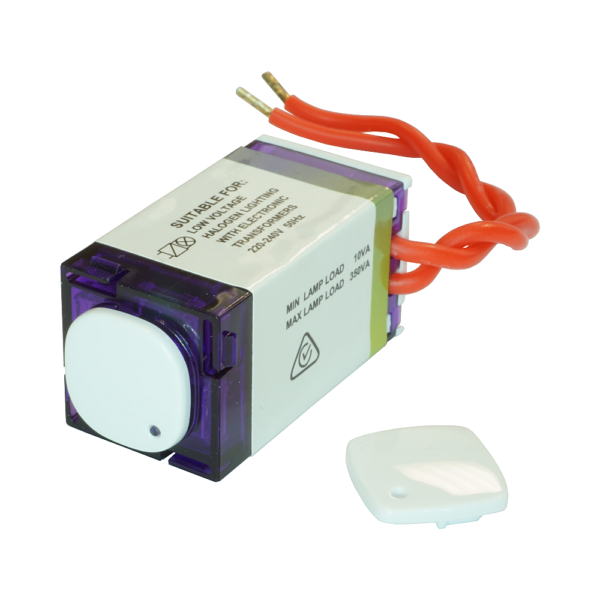 Trailing Edge LED Push Button Dimmer Mech
23 in stock (can be backordered)
Description
This trailing edge LED push button dimmer mech allows you to dim LED strip light using a standard wallplate.  No complex signal wires needed, like when using 1-10V or DALI dimming protocols.  This dimmer is wired in between the mains AC side and the LED driver, much like a typical light switch.
Suits most Clipsal & HPM wallplates.
Features
Trailing edge phase control dimming
Soft-start prolongs driver life
User adjustable min/max brightness
Immune to high frequency (ripple) signal injection from the AC side
Maximum load 350VA
Short circuit protection
Compatible with the PDV constant voltage driver series
Specifications
Function
Trailing Edge Phase Control Dimmer
Control
Push Button
Wallplate Types
Suits standard Clipsal & HPM
Operating Voltage
220~240 VAC
Operating Frequency
50 Hz
Maximum Load
350 VA @ 1 Gang
Reduce for multiple gang installations
Minimum Load
10 VA
Safety Compliance
AS/NZS 3100, AS/NZS 3133, IEC 60669-2-1
RCM
Safety Protections
Over-current & thermal fuse cut-off (non recoverable)
Capable of withstanding persistent short circuit
Environment
Indoor use only
Only logged in customers who have purchased this product may leave a review.