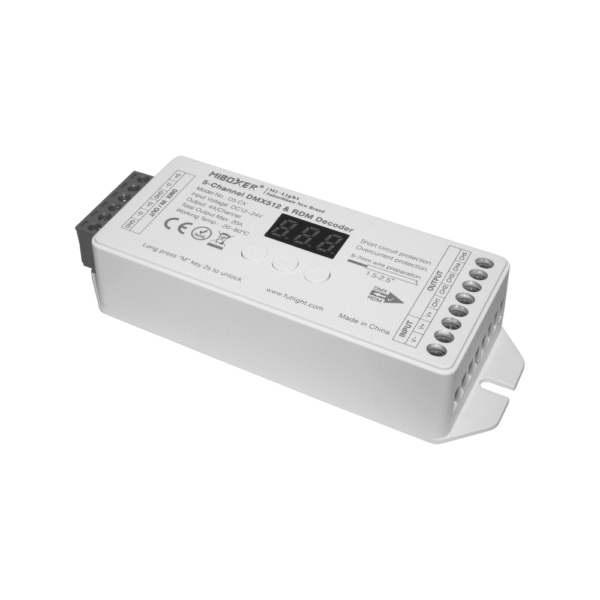 DMX512 – 5 Channel Constant Voltage Decoder
18 in stock (can be backordered)
Description
This is a 5 channel constant voltage DMX512 decoder with an output of 4A/channel (max total: 20A) at either 12 or 24VDC.  Ideally used in conjunction with RGB+CCT LED strip light.
The on-board digital display allows you to set the initial addresses and other settings such as logarithmic or linear dimming curve.
Supports Remote Device Management (RDM) protocol which allows bi-directional communication between devices over a standard DMX line.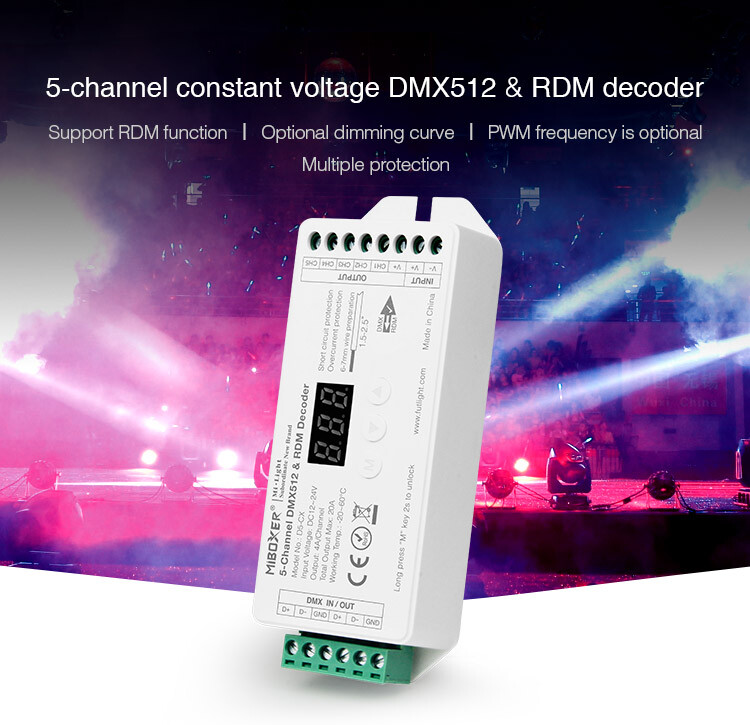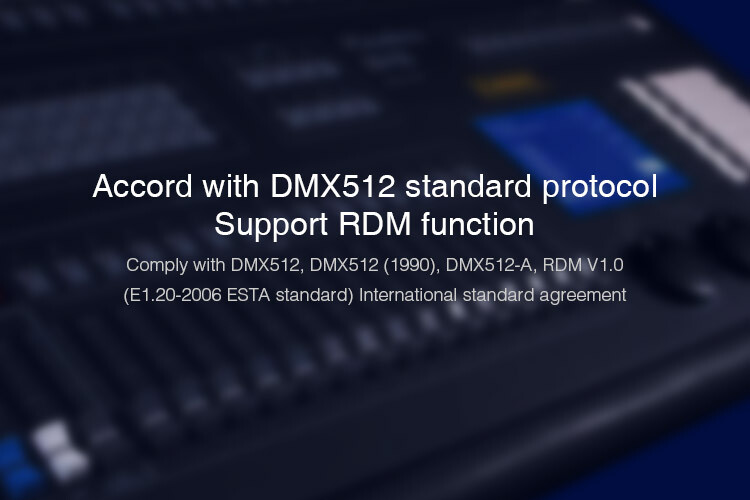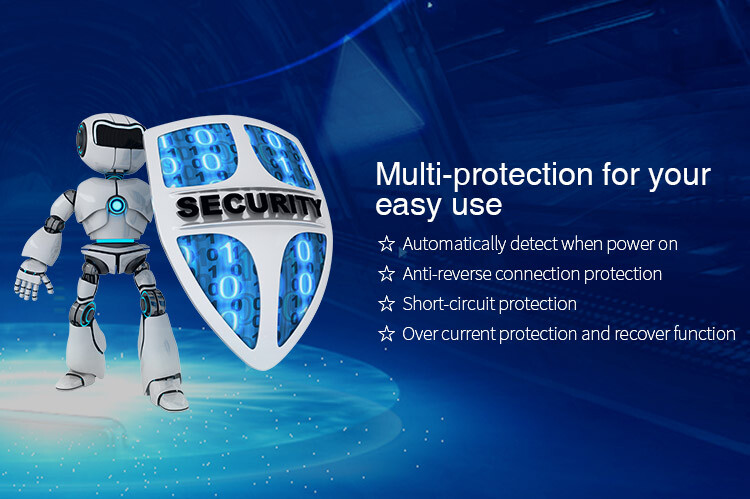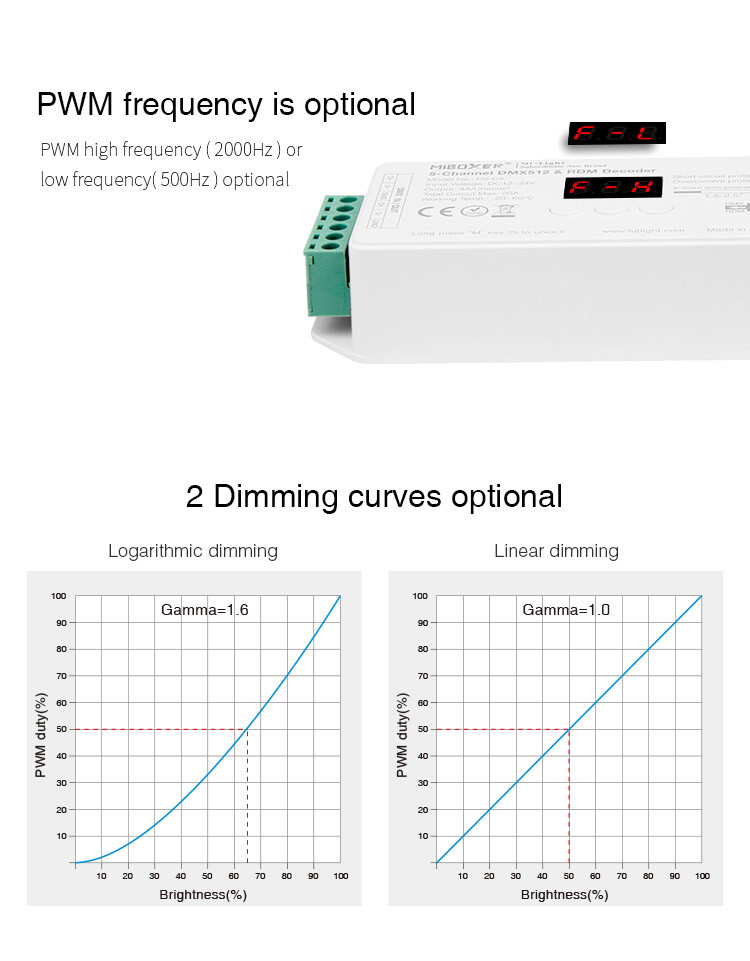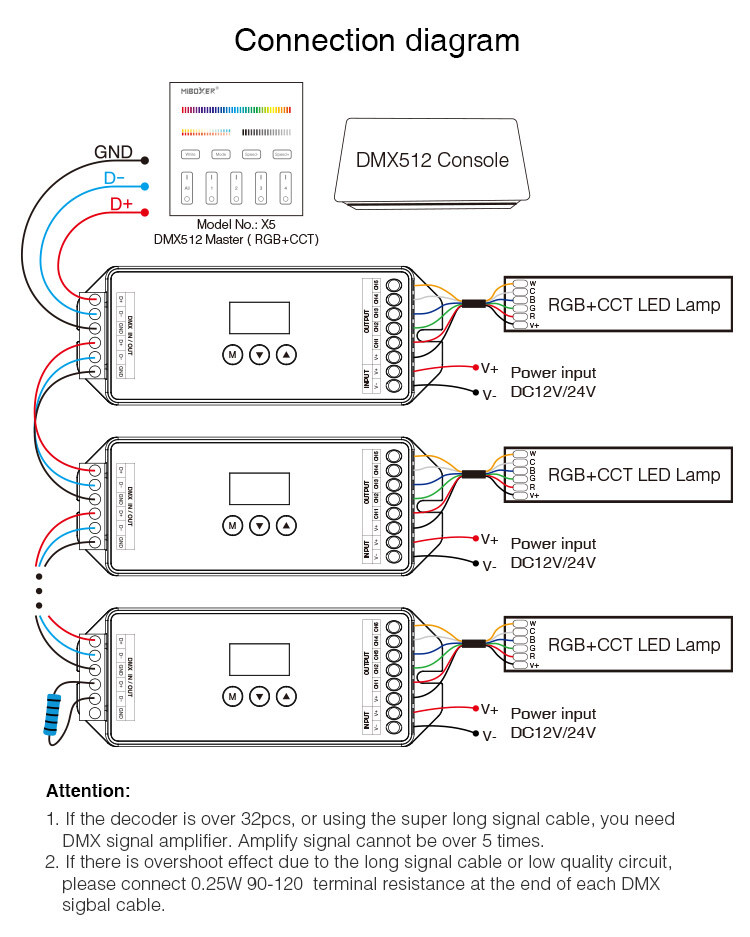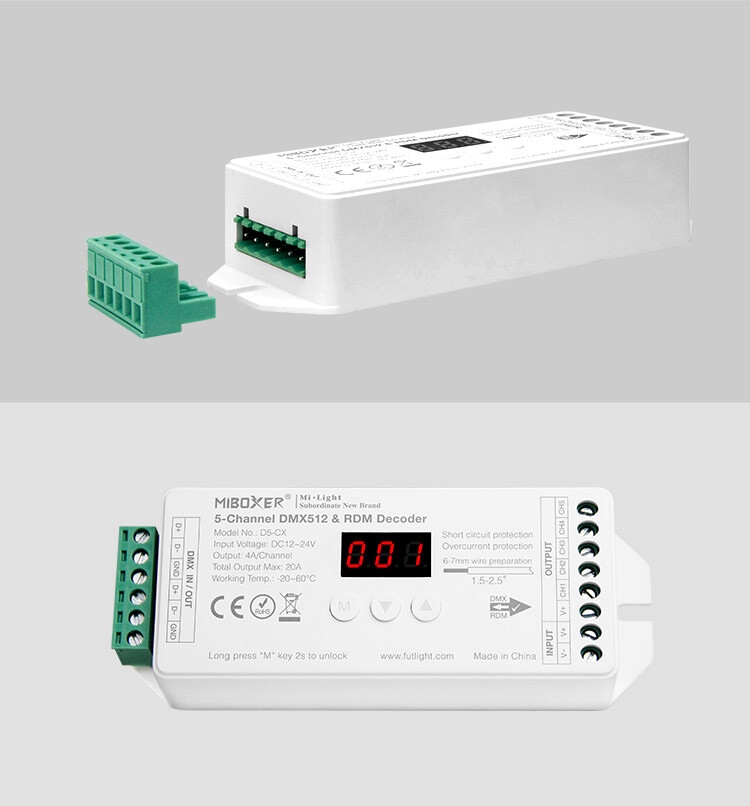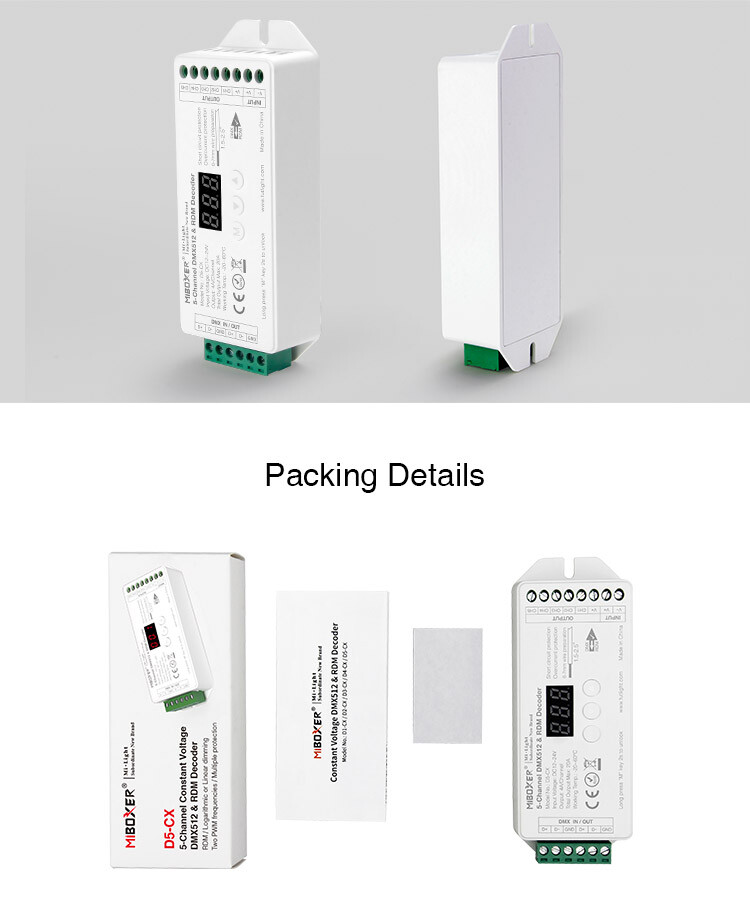 Specifications
Function
DMX512 Decoder
Channels
1 ∼ 5
Voltage (in/out)
12 ∼ 24
Output Power (per channel)
4A
Output Power (total)
20A
Output Type
Common anode
Output Frequency
2,000 / 500Hz PMW selectable
Connection (input)
Terminal block
Connection (output)
Terminal block
Protections
Short circuit
Over current
Working Temp.
-20 ∼ 60°C
Dimensions
130 x 49 x 27mm
Only logged in customers who have purchased this product may leave a review.