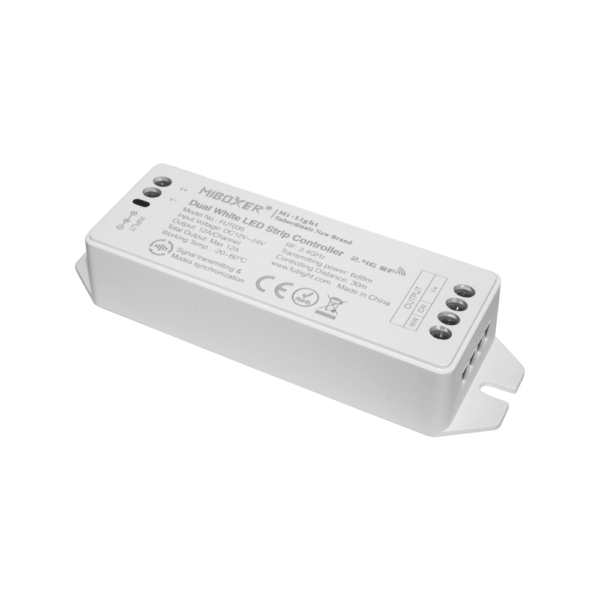 Dual Colour (CCT-Colour Temperature) Wireless Receiver
Features


WiFi Control (requires LL-WiFiBox)

31 in stock (can be backordered)
Description
This receiver can be controlled by a hand held remote or wireless receiver to control dual colour LED strip Light.  Most commonly used to control cool and warm combined LED strip light.  The receiver can also be controlled by Smartphone or Voice control by using the additional WiFi gateway.
Other types of dual colour LED strip such as white/blue or white/red can also be controlled using this receiver.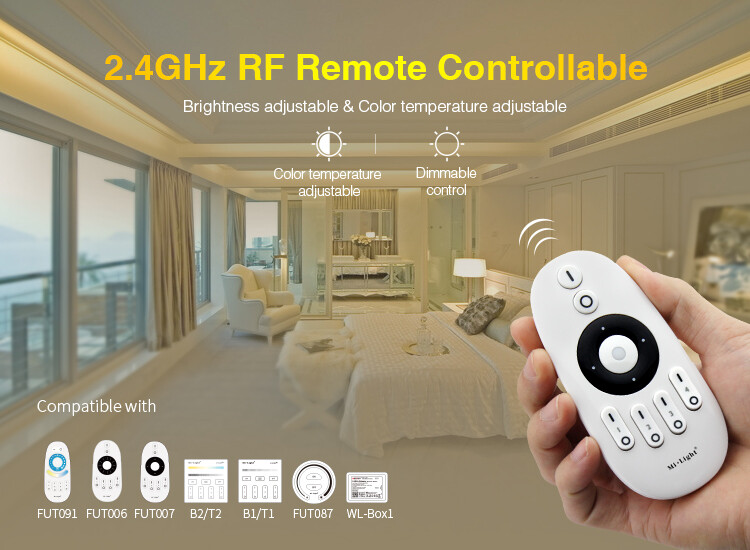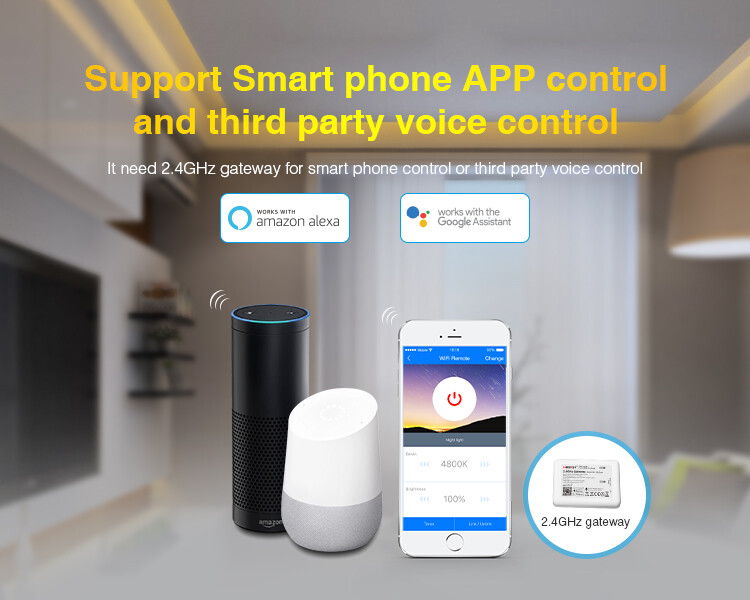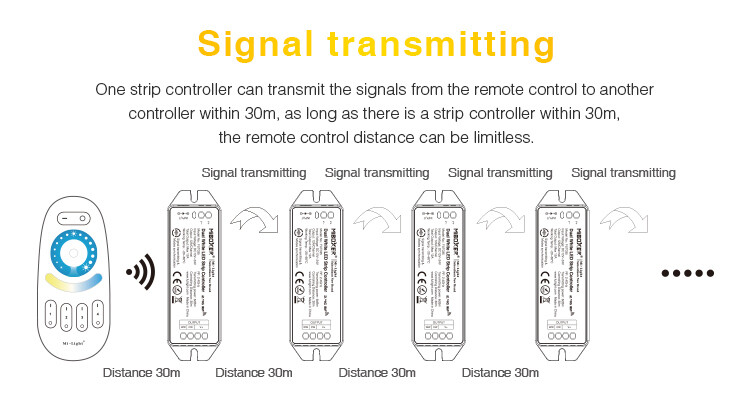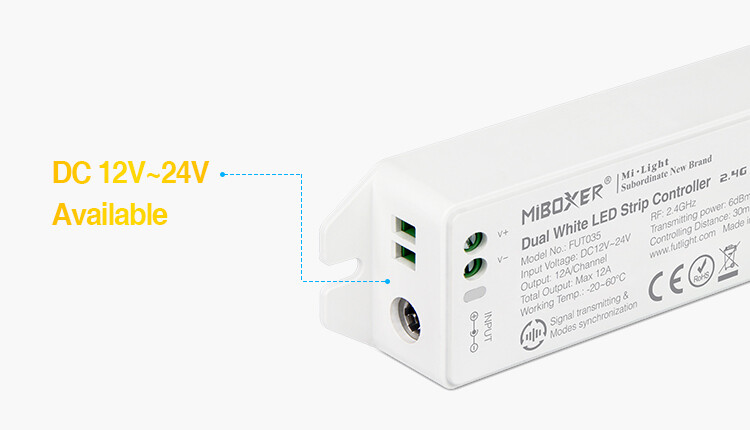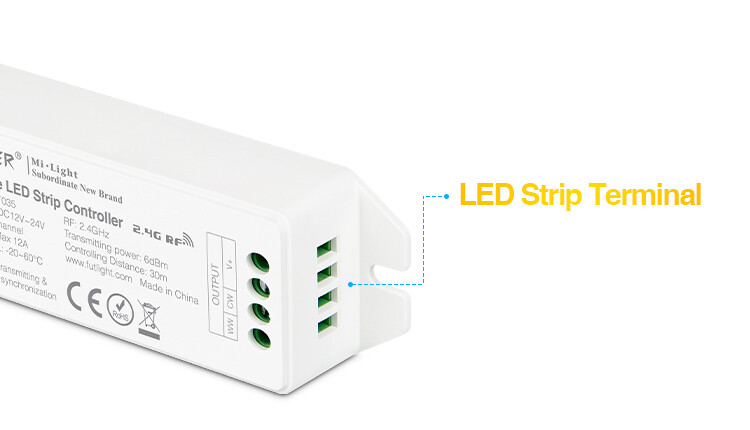 Specifications
Function
Dual colour CCT dimmer
Channels
1 ∼ 2
Voltage (in/out)
12 ∼ 24
Output Power (per channel)
12A / channel
Output Power (total)
12A
Output Type
Common anode
Transmission Frequency
2.4GHz
Modulation Method
GFSK
Transmission Power
6dBm
Transmission Distance
30m
Connection (input)
2.1mm DC socket
Terminal block
Connection (output)
Terminal block
Working Temp.
-20 ∼ 60°C
Dimensions
119 x 38 x 22mm
Compatible Remotes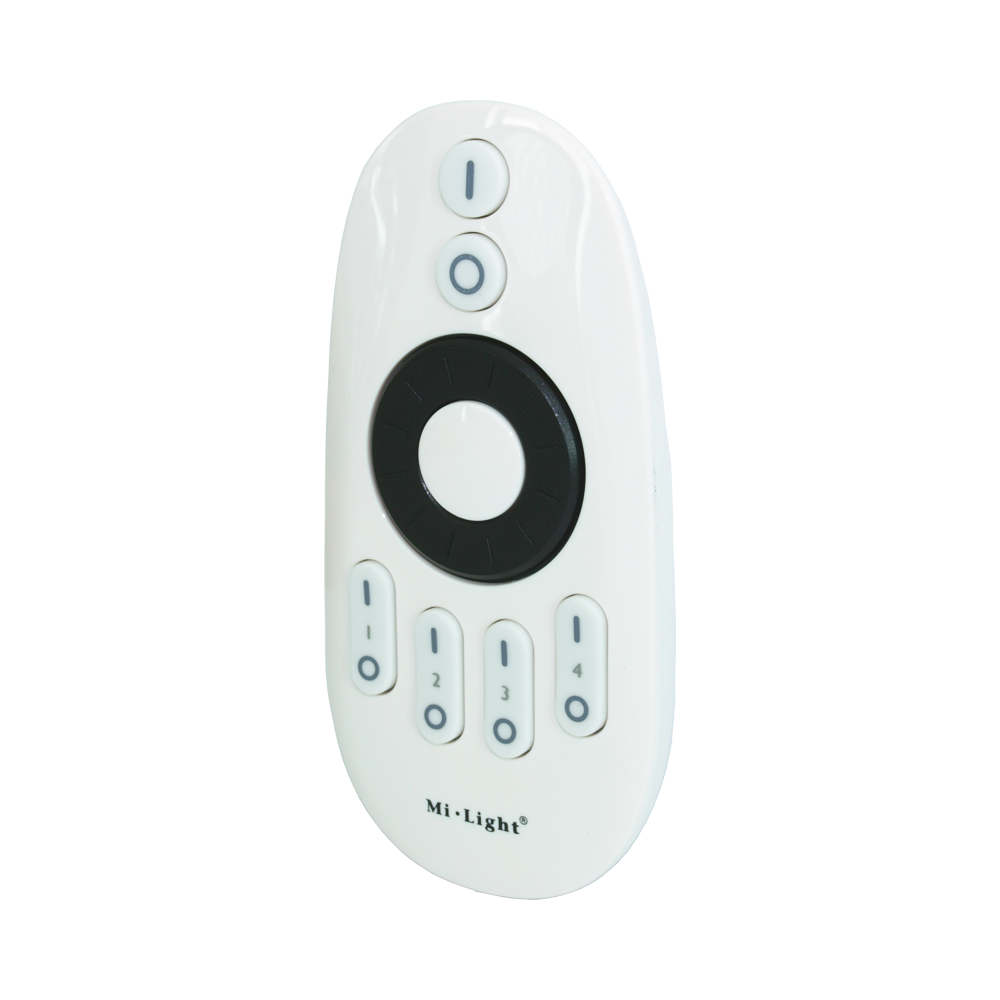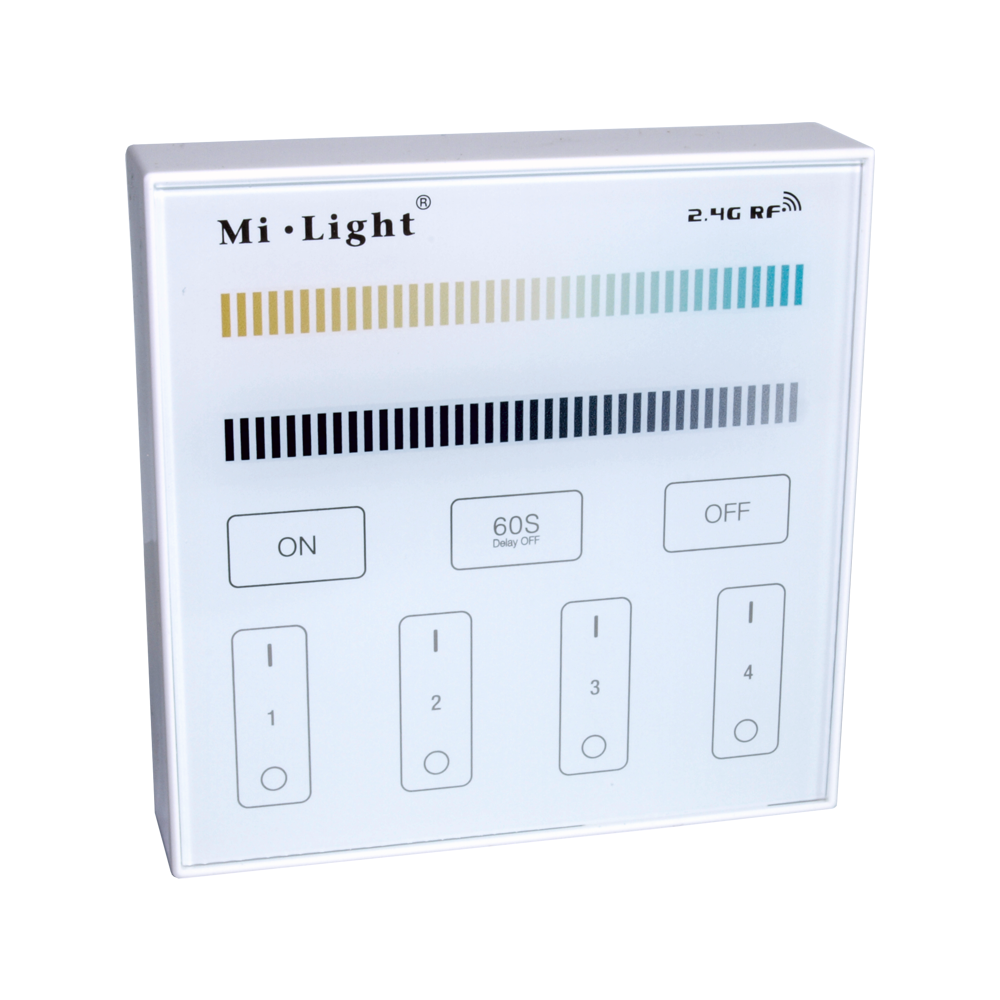 Only logged in customers who have purchased this product may leave a review.