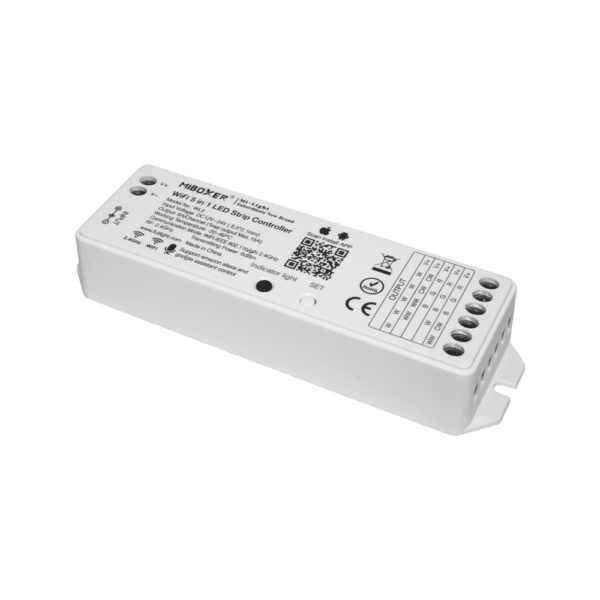 Universal Receiver + WiFi
26 in stock (can be backordered)
Description
This universal receiver can control; single colour, dual white colours, RGB, RGBW and RGB+CCT LED Strip light.  The LED strip type is selected by an onboard switch with an indicator displaying the selected mode.
Connect to a wireless handheld remote or wireless wallplate.  The built-in WiFi function allows direct control with the smart phone app and voice activation.
If 6A/ch or 15A total load capacity is not enough for you project, additional receivers can be paired or amplifiers can be used to increase capacity.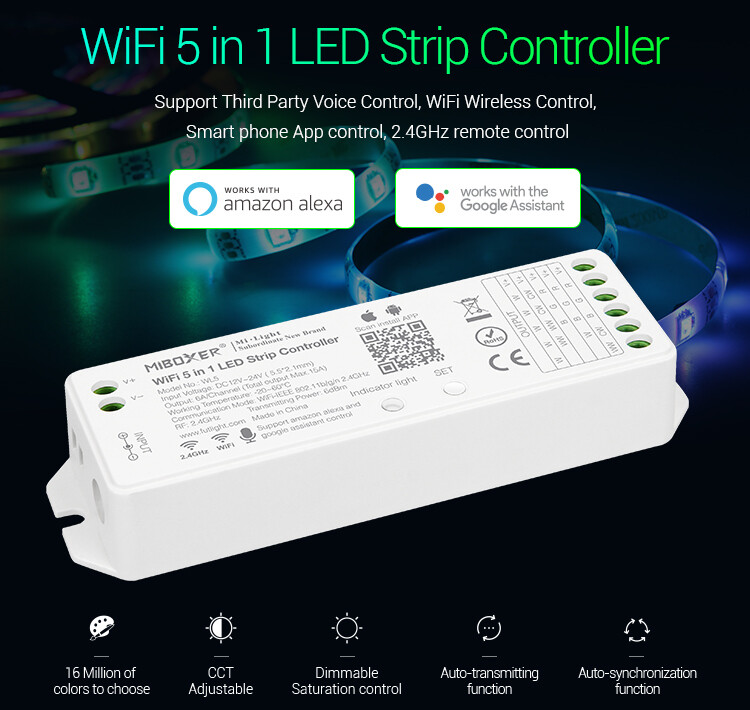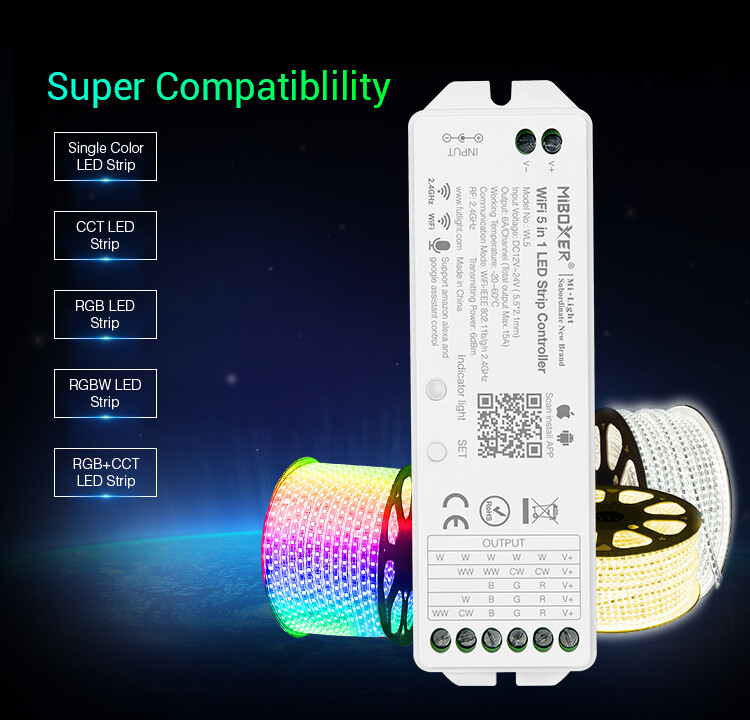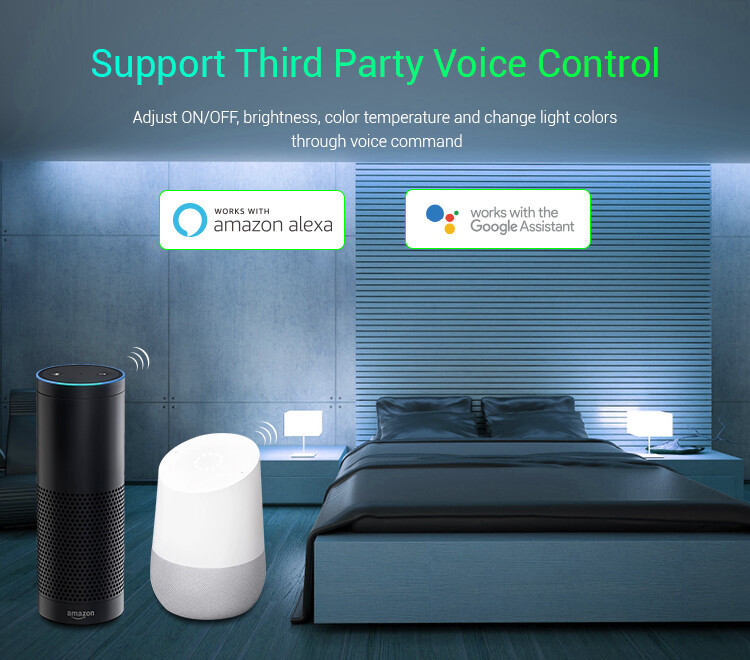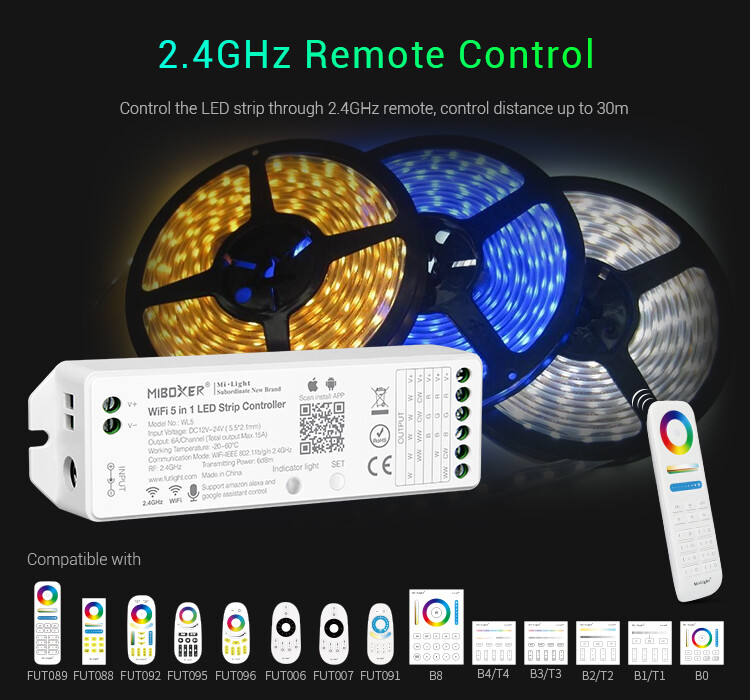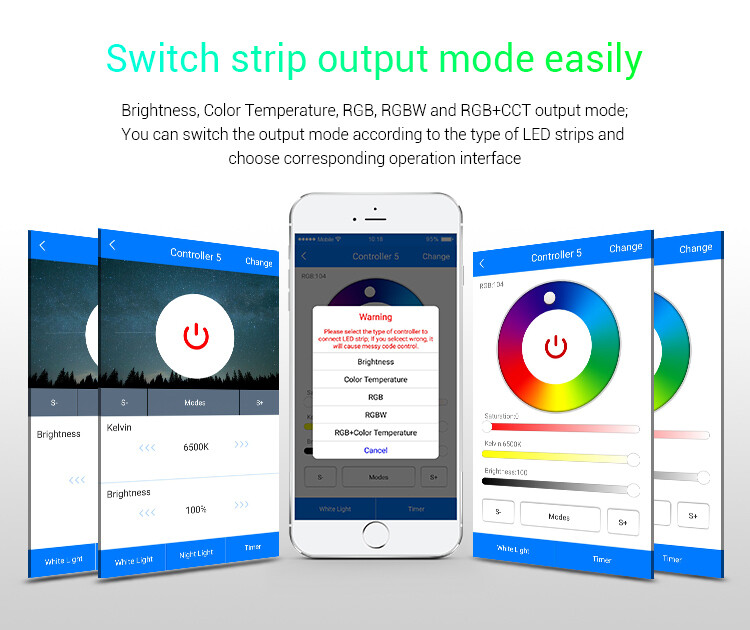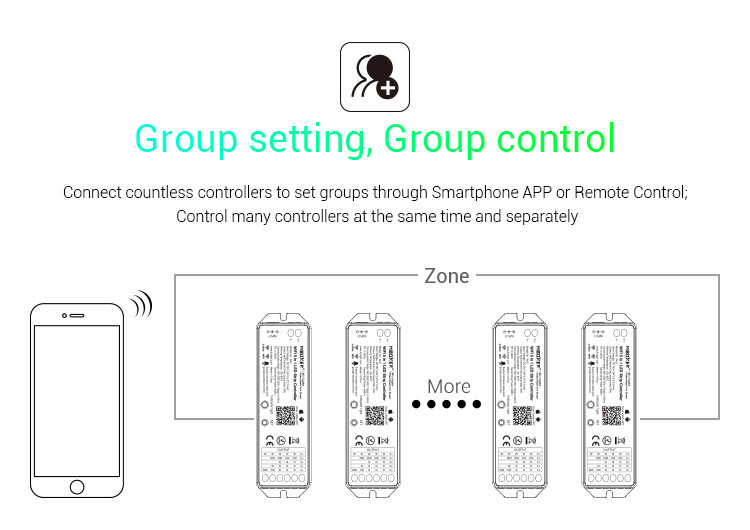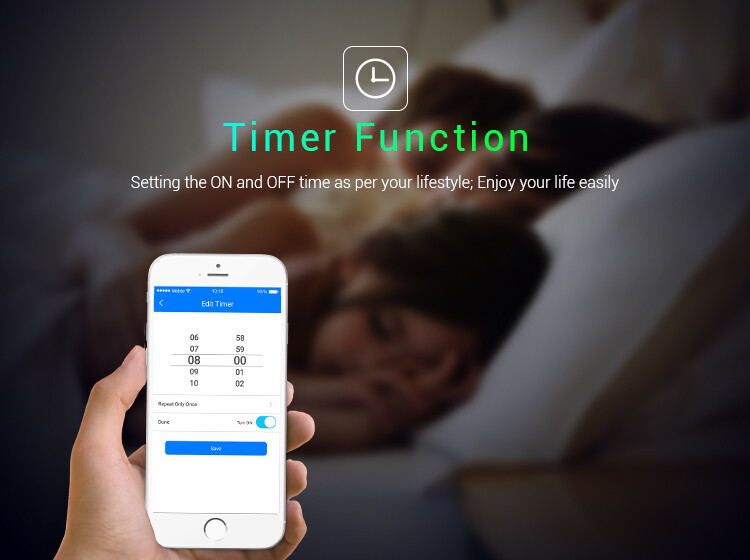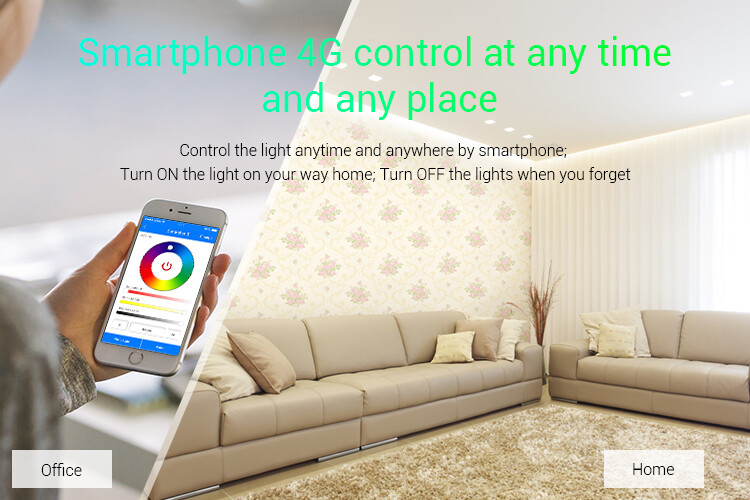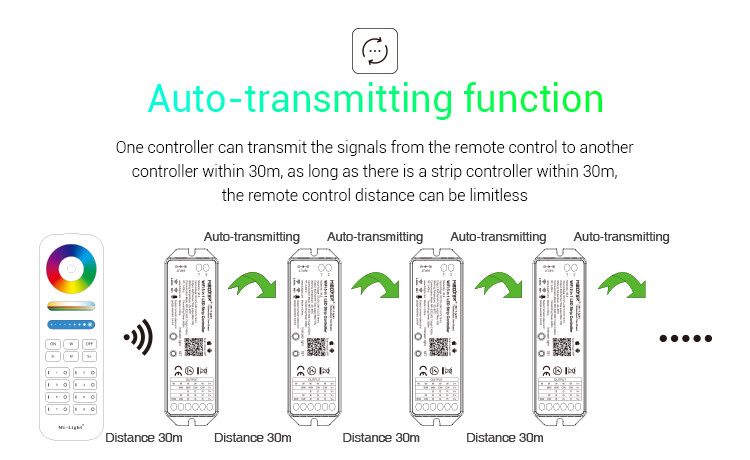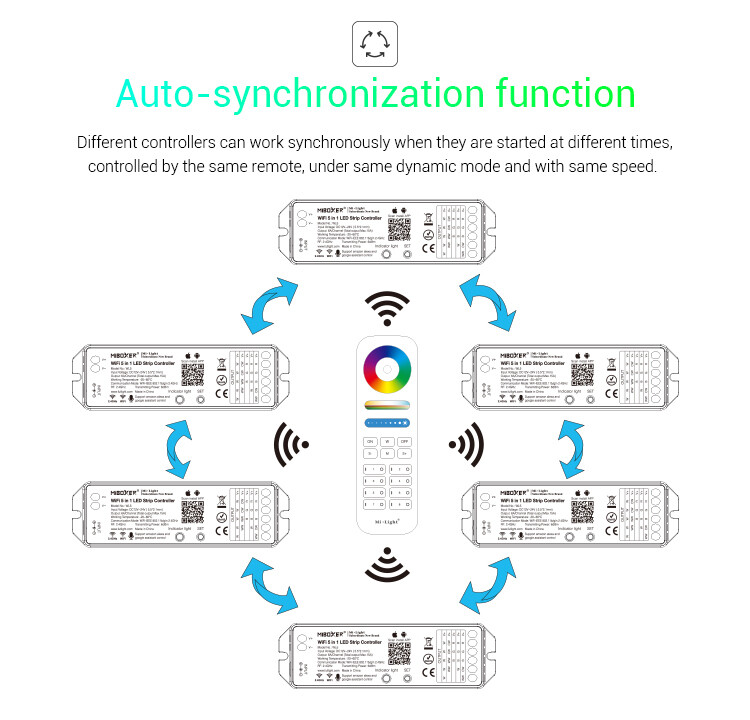 Specifications
Function
Single Colour
Dual Colour
RGB
RGBW
RGB+CCT
Control
Wireless Remote Control
WiFi
Channels
1 ∼ 5
Voltage (in/out)
12 ∼ 24
Output Power (per channel)
6A
Output Power (total)
15A
Output Type
Common anode
Wireless Remote Control
Transmission Frequency
2.4GHz
Modulation Method
GFSK
Transmission Power
6dBm
Transmission Distance
30m
WiFi Control
Communication Mode
WiFi-IEEE 802.11b/g/n

Physical

Connection (input)
2.1mm DC socket
Terminal block
Connection (output)
Terminal block
Working Temp.
-20 ∼ 60°C
Dimensions
124 x 38 x 23mm
Only logged in customers who have purchased this product may leave a review.