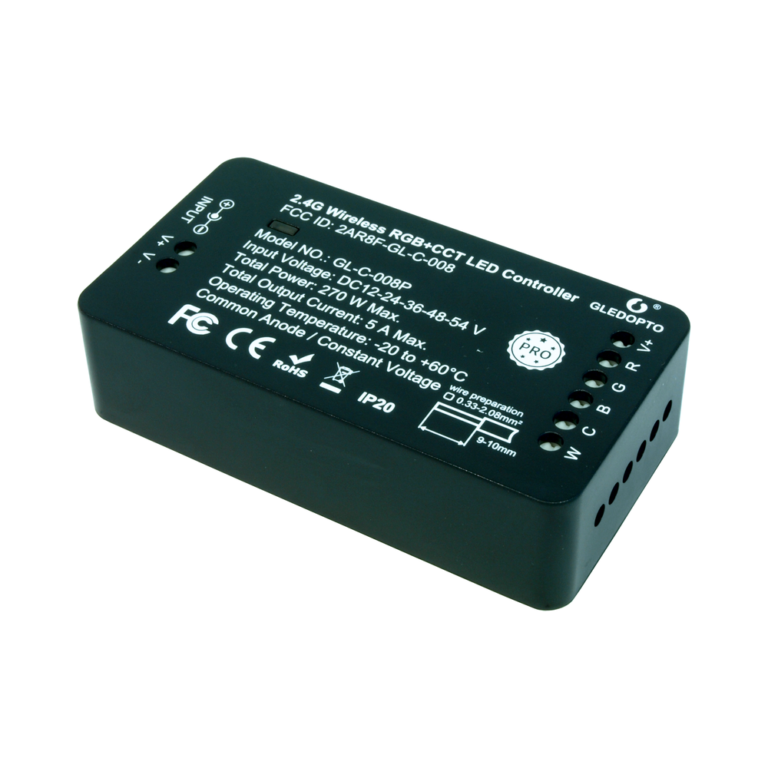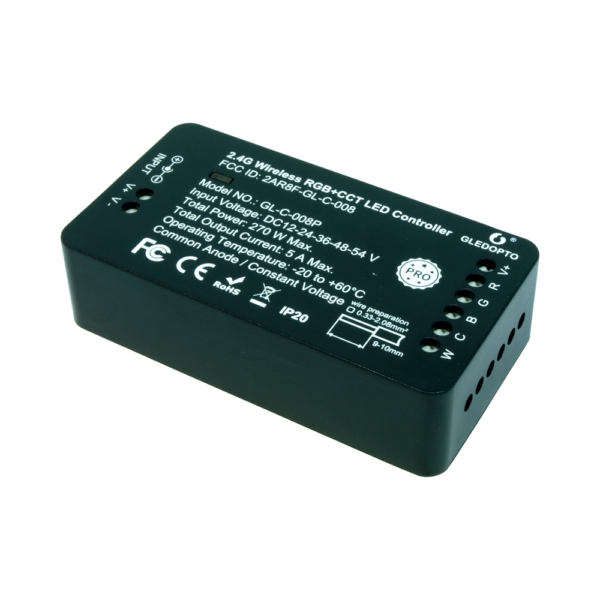 RGB+CCT Zigbee Receiver
Compatible with: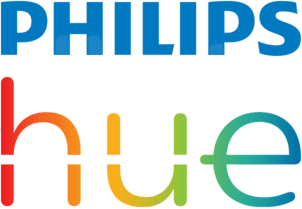 3 in stock
Description
This LED wireless receiver controls RGB+CCT (RGB, cool white & warm white) LED strip light using Smart Home devices.  It uses the Zigbee 3.0 Light Link (ZLL) protocol which makes it compatible with the following products:
Philips Hue

Ikea TRÅDFRI

Amazon Echo Plus

SmartThings Hub

Amelech

GE Link

Osram/Sylvania

Homee

and more
The receiver is also controllable by remote control or a wireless wallplate.
This is a GLEDOPTO Pro Zigbee 3.0 controller, the Pro series offers lower dimming and better responsiveness.
What is Zigbee?
Zigbee is one of the most widely adopted smart home technologies in the IoT. With over half a billion Zigbee chips worldwide it has made its way into many of the largest smart home ecosystems.
Modern smart building environments depend on many different applications and connected devices working in concert. This includes connected lighting, efficient energy control, climate and HVAC control, daylight and window blind systems, room assignment and access control, safety, and many more use cases.  With Zigbee technology, these applications and devices work seamlessly together in an integrated environment to allow for easy installation, retrofitting, and maintenance. Additionally, a truly integrated environment opens the door to advanced monitoring and analysis, end-to-end security, interoperability between devices and efficient use of resources.
Zigbee is the only complete loT solution — from mesh network to the universal language that allows smart objects to work together. Zigbee increases choice and flexibility for users and developers, and delivers the confidence that products and services will work together through standardization and testing of all layers of the stack.
Zigbee certified products can connect and communicate using the same IoT language with each other, and millions of Zigbee products already deployed in smart homes and buildings. Zigbee is built with backwards & forwards compatibility in mind.
Specifications
Function
RGB+CCT Control
Control
Zigbee
Channels
5
Voltage (in/out)
12 ∼ 24
Output Power (total)
5A @ 12V (60W) / 5A @ 24V (120W)
Output Type
Common anode
Transmission Frequency
2.4GHz
Standard
IEEE 802.15.4
Transmission Power
6dBm
Transmission Distance
10-100m (MESH network)
Connection (input)
2.1mm DC socket
Terminal block
Connection (output)
Terminal block
Working Temp.
-20 ∼ 60°C
Dimensions
89 x 48 x 24mm
Remotes & Wallplates