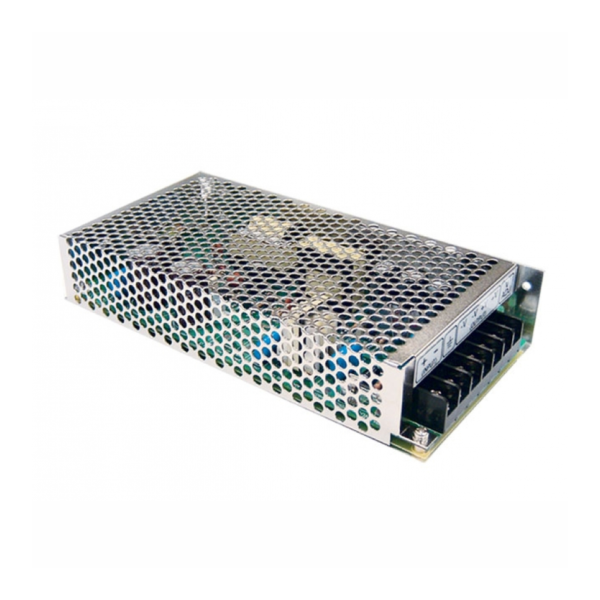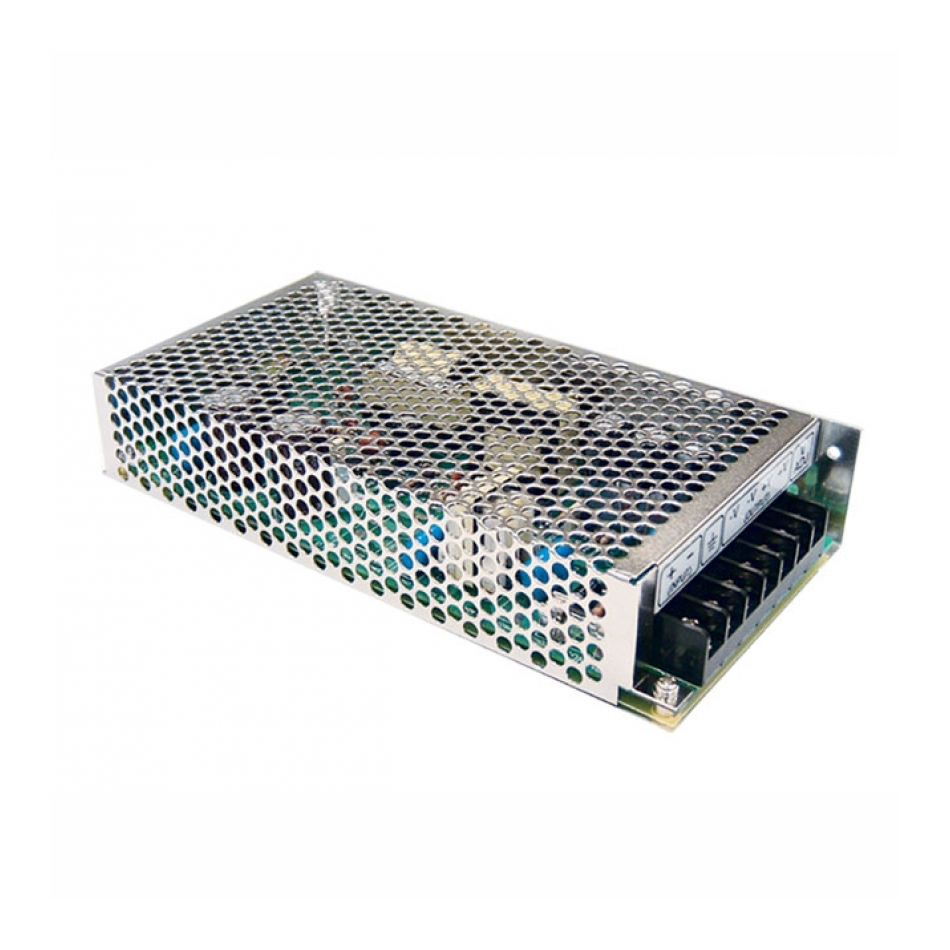 Mean Well SD-100B-12 | 19∼36V ⇒ 12V 8.5A
Model: SD-100B-12
Warranty: 2 Years
Available on backorder
Description
The SD-100B-12 100W DC-DC converter is used to convert a supply voltage of 19∼36VDC to 12VDC up to 8.5A.
2:1 wide input
Protections: short circuit, overload & over voltage
1500VAC I/O isolation
Built-in EMI filter, low ripple noise
100% full load burn-in test
High reliability
Specifications
Output
Voltage
12 VDC
Current
8.5 A
Power
100 W
Adjustable Voltage Range
11.0 ∼ 16.0 VDC
Input
Voltage
19 ∼ 36 VDC
Current
4.8 A @ 24 VDC
Efficiency
75%
Connections
Input
Screw Terminals
Output
Screw Terminals
Protections
Overload
105 ~ 135% rated output power
Over Voltage
16.8 ~ 20V/10% load
Environment
Working Temp.
-10 ~ +60°C (refer datasheet for derating)
Working Humidity
20 ~ 90% RH non-condensing
IP Rating
IP20
Dimensions
L x W x H
199 x 98 x 38 mm
Weight
0.65 kg
Carton Quantity
20 pieces / 13.8 kg
Other
Isolation Resistance
I/P-O/P, I/P-FG, O/P-FG:100M Ohms / 500VDC / 25℃/ 70% RH
Typical Lifetime
365.6K hrs min
Warranty
2 Years
Notes
When selecting a LED driver or any power supply, it is good practice to allow at least 20% additional capacity of the intended load – this will ensure longevity of the power supply.
*Adjustable Vo – adjustable through a built-in potentiometer.  This feature can be useful when there are long runs of cable and experience voltage drop.  It is imperative the adjusted voltage not exceed the operational voltage of the LED strip.
Only logged in customers who have purchased this product may leave a review.