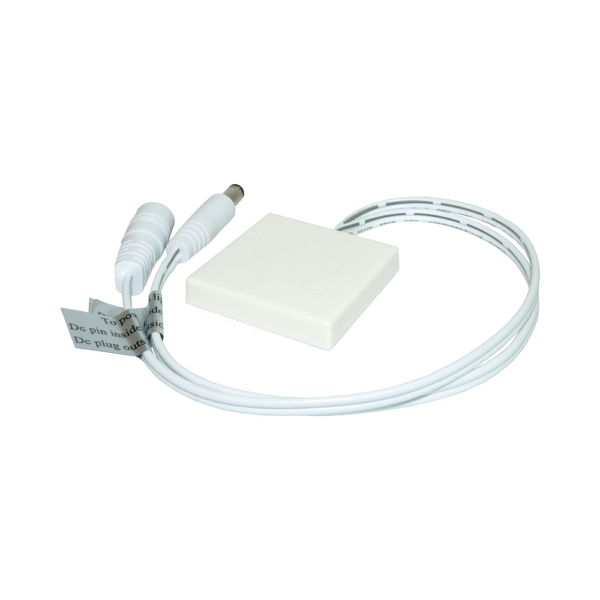 LED Behind Panel Touch Dimmer Switch
43 in stock
Description
This LED touch dimmer switch is to be mounted behind a timber or glass panel for a discrete / hidden installation. Turning on & off the LED light is performed by quickly touching the panel where the switch is mounted behind.  Dimming is performed by touching and holding the area of the panel until the desired brightness is reached.  The switch can be mounted to any non-conductive surface with a thickness up to 25mm by double sided tape (included).
The switch memorises the brightness level at the time the light was turned off. i.e. if the light was at half brightness when turned off, it will turn back on at half brightness.
---
Function
On/Off  =  Quick touch
Dim Up/Down  =  Touch and hold (2 sec)
Dimmer module will memorise the level of last brightness.
---
Specifications
Electrical Data
Input Voltage
12.0 ~ 24.0 VDC
Input Current
4 A
Output Voltage

12.0 ~ 24.0 VDC

Output Load
48W @ 12V / 96W @ 24V
Operation
On / Off
Quick touch
Dim
Touch and hold
Memory Light Level
Yes
Construction / Protection Data
Material
Plastic
Colour
Black
Mounting
Recessed
IP rating
IP20
Operating Temperature
-20 ~ +60 C°
Storage Temperature
-20 ~ +50 C°
Dimensions
Diameter (Outer)
22 mm
Hole Size
18 mm
Height
18 mm
IMPORTANT
This touch dimmer switch can only handle 4A @ 12 or 24V DC. If you wish to operate a higher load you must use an amplifier/extender.  This will allow you to operate up to a 15A load.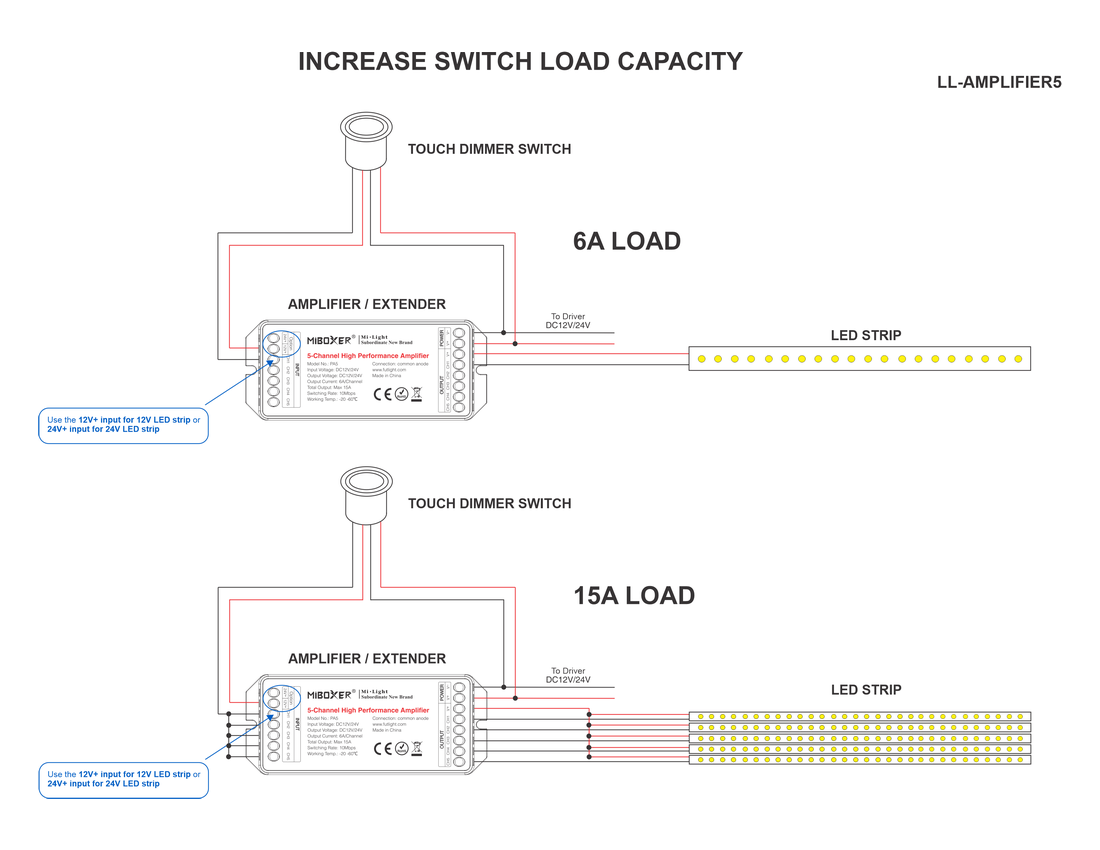 Only logged in customers who have purchased this product may leave a review.